Bell Tents
Nestled at the foot of the garden and overlooking the trout pond and a five acre woodland all of our five metre bell tents have great views.
Bittern
The Bittern five metre bell tent encapsulates the ideawood ethos of modernity, nature and luxurious simplicity. Named after one of Pembrokeshire's rare visiting birds, this tent is perfect for those wanting their own exclusive get-away.
Dolphin
Situated beside a mature horse-chestnut tree the Dolphin five metre bell tent is situated on a wooden deck overlooking the pond with a four poster style double bed making it the perfect luxurious alternative to everyday camping!
John Dory
On its own, tucked away on the far side of the pond with open fields either side John Dory has great views. Bird song in the morning and owls and bats at night. And, if you are really patient you may catch a glimpse of the pond raiders.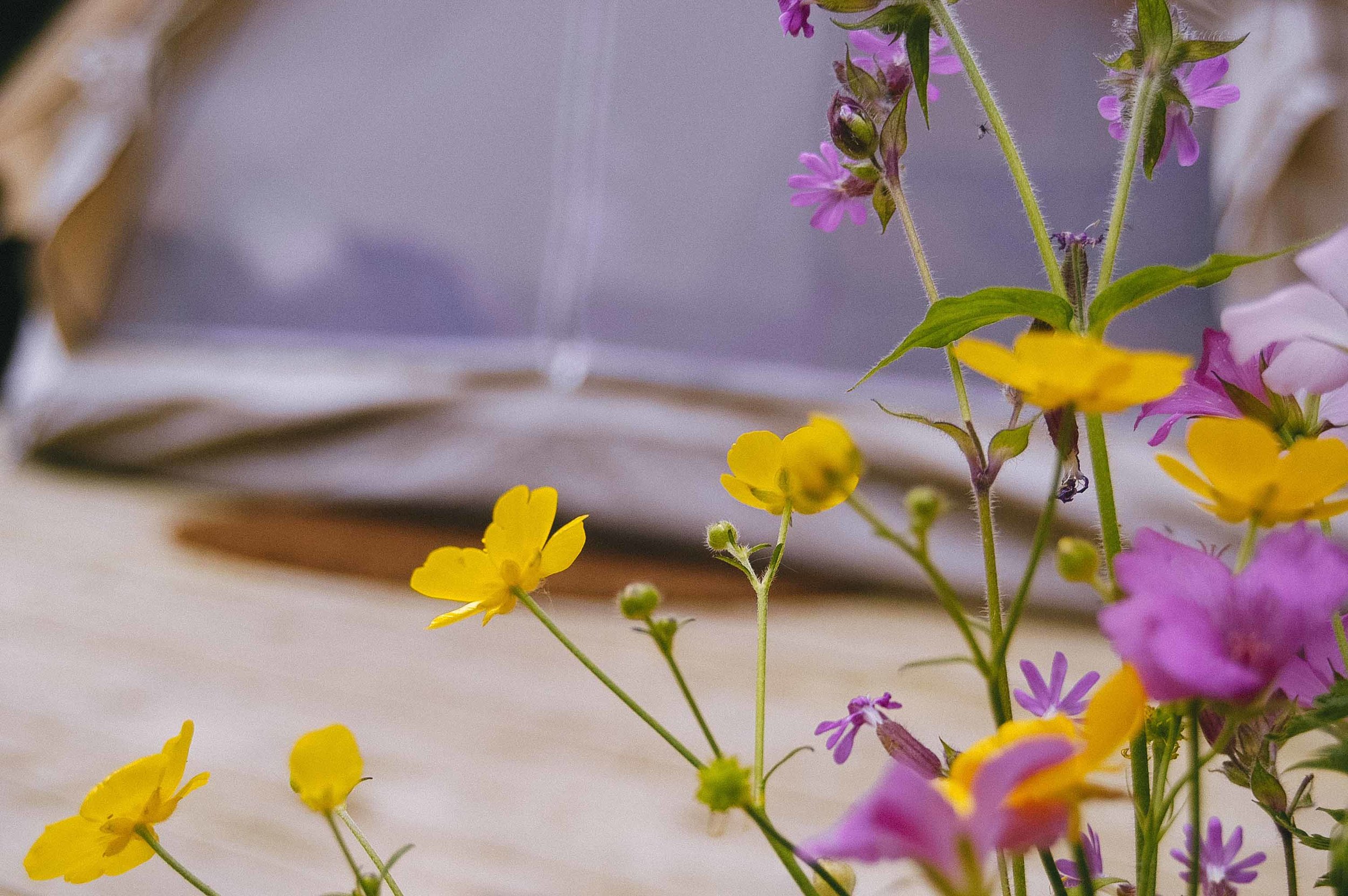 Thanks so much for having us in your beautiful glamping site. We had the best time here. Callum actually saw two otters last night, they were splashing around in the pond!