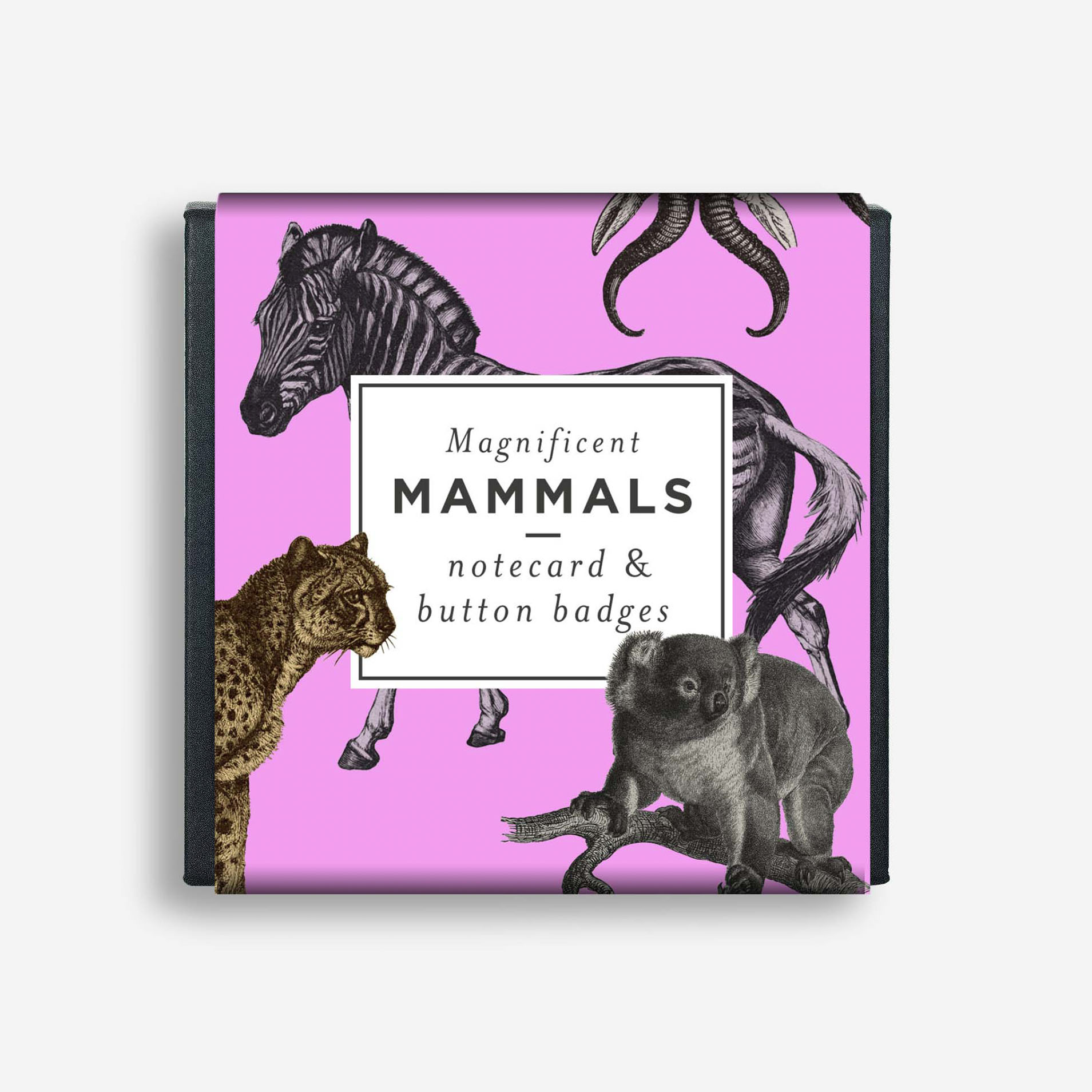 Mammal Tiny Giftbox
A tiny boxful of surprises.
A striking collection of 19th century re-purposed engravings consisting of one notecard and four keepsake mammal button badges. Notecard and button designs vary ensuring no box is ever the same.
Sourced from original 19th century engravings, the Kingdom range of tiny gift boxes contain 1 notecard & 4 button badges.
Printed on 190gsm fine art paper, each notecard carries a different image on front and are blank inside for personal messages.
The classic high quality one inch (25mm) metal back badges with D-pin are pinned to a black flock pad housed in a luxury matchbox style matt black craft box: 70 x 70 x 15mm (manufactured in the UK) with colourful wraparound.
Printed and handcrafted with love in Wales, UK. All papers are FSC Accredited and fully recyclable.